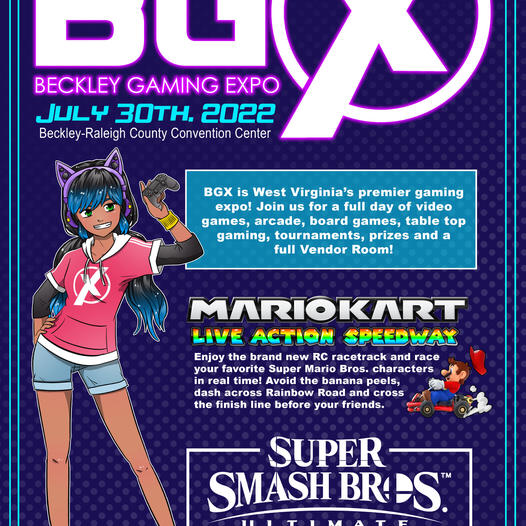 BGX will have three types of games: video gaming, table top gaming and arcade gaming.
Video Games:
Enjoy classic video games all the way to the newest and latest gaming. We will have a variety of tournaments to choose from and prizes for 1st – 3rd place. You can expect to see: NES, SNES, N64, Wii, Wii U, GameCube, Switch, Xbox, Xbox 360, Xbox One, PS, PS2, PS3 & PS4.
Arcade Games:
Big Fun Amusements of Beaver, West Virginia is generously bringing us their arcade cabinets for game play. Some arcade cabinets will be set to free play and some will require the classic 25 cent fee. We will also be hosting a series of Arcade Cabinet tournaments. You can even purchase the cabinets you see at the Expo!